Date:
Thursday, January 5, 2023
Happy New Year from CPHLR!
Are you interested in expanding your legal epidemiology and policy surveillance knowledge and skills this year? At the Center, we have many resources available to help you in exploring public health law research.
Introduction to Policy Surveillance
This training provides a broad overview of policy surveillance methods and applications. Attendees will learn the differences between scientific legal mapping techniques (e.g., policy surveillance, legal assessments), the steps of the policy surveillance process, and uses for the data.
Legal Epi at Lunch: Advanced Topics and Methods in Scientific Legal Mapping and Legal Epidemiology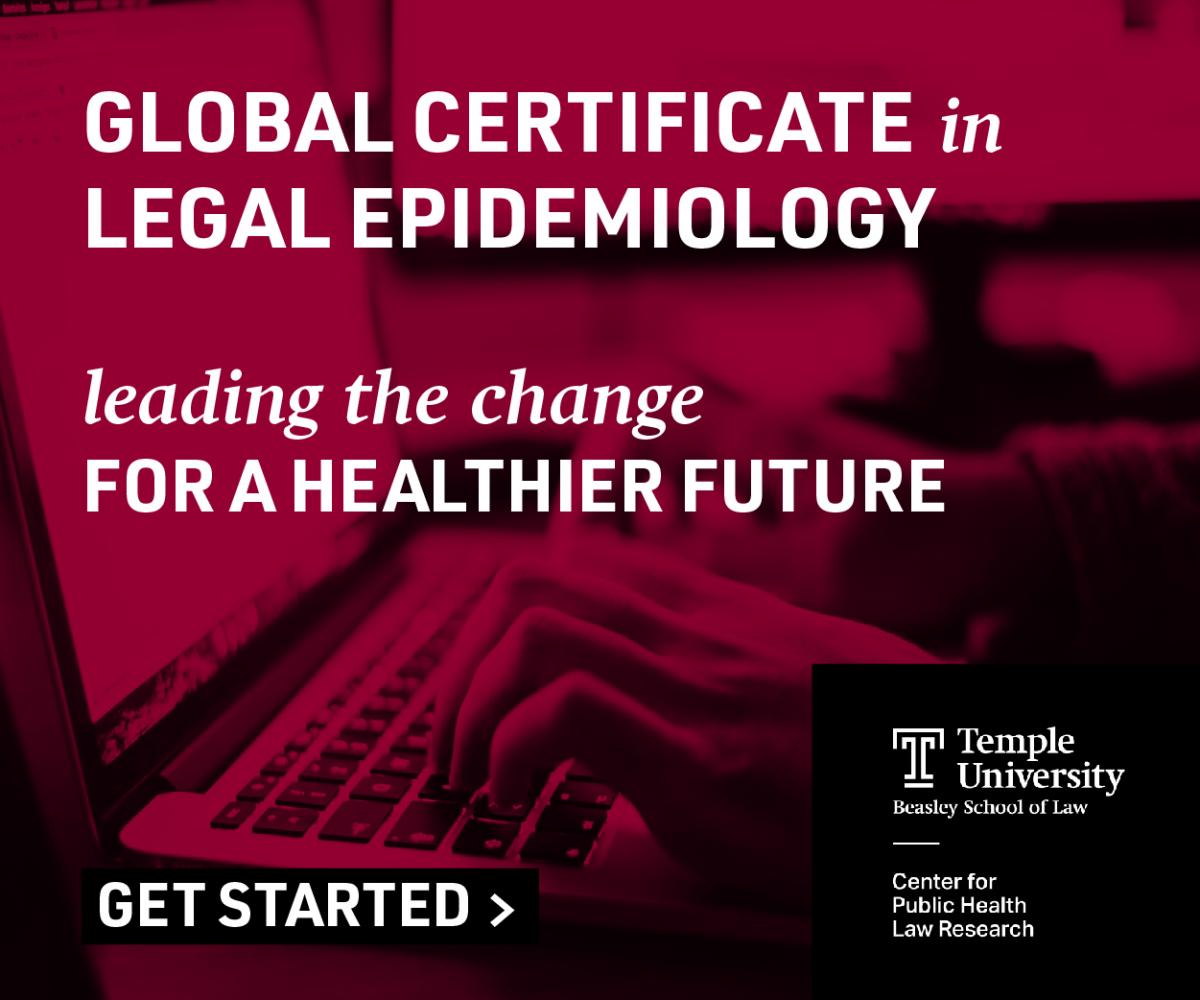 This global, 16-hour, non-credit certificate provides in-depth, self-guided instruction in the growing field of legal epidemiology — the scientific study of how laws and policies influence health. The Global Certificate is awarded by Temple University's Office of Non-Credit Education in conjunction with the Center for Public Health Law Research, one of legal epidemiology's founding institutions. APHA members receive 15% off the Certificate fee.

The New Public Health Law is the first textbook to arm lawyers and public health professionals of any background with the tools to fully exploit the potential of law to improve public health. Its transdisciplinary approach breaks down complex legal processes into discrete and understandable stages, making it an indispensable roadmap for the difficult work of crafting, monitoring, and improving public health laws.
Make sure you're following our social media platforms to hear about the latest research and training opportunities
Twitter: @PHLR_Temple, @LawAtlas, and @PDAPSbyCPHLR
LinkedIn: Center for Public Health Law Research, Temple University Beasley School of Law
Facebook: Center for Public Health Law Research
YouTube: CPHLR Temple