Date:
Monday, November 28, 2022
Our team was honored to be selected for 11 presentations at the American Public Health Association Annual Meeting this year in Boston. The CPHLR staff presented on a variety of subjects, spanning the broad range of work we do at the Center each day: opioids and harm reduction, reproductive rights and abortion law, COVID-19 mitigation policies, firearm violence prevention, and strengthening public health authority and workforce capacity. Because not everyone has the privilege of attending APHA, we're bringing some of our presentations to you in a few installments.  
Jon Larsen and Lizzy Platt presented work focused on examining laws related to mitigating the impact of opioids. Katie Moran-McCabe presented work exploring legislative efforts to decriminalize drug possession.
Lizzy's poster details policy surveillance by our team that examines the extent to which states have adopted law and policy mechanisms to expand access directly and through insurance coverage to medications likes buprenorphine or methadone, which are often used in combination with therapy to treat opioid use disorder.
The poster focused specifically on the access to MOUD for the criminal justice-involved population (click to enlarge):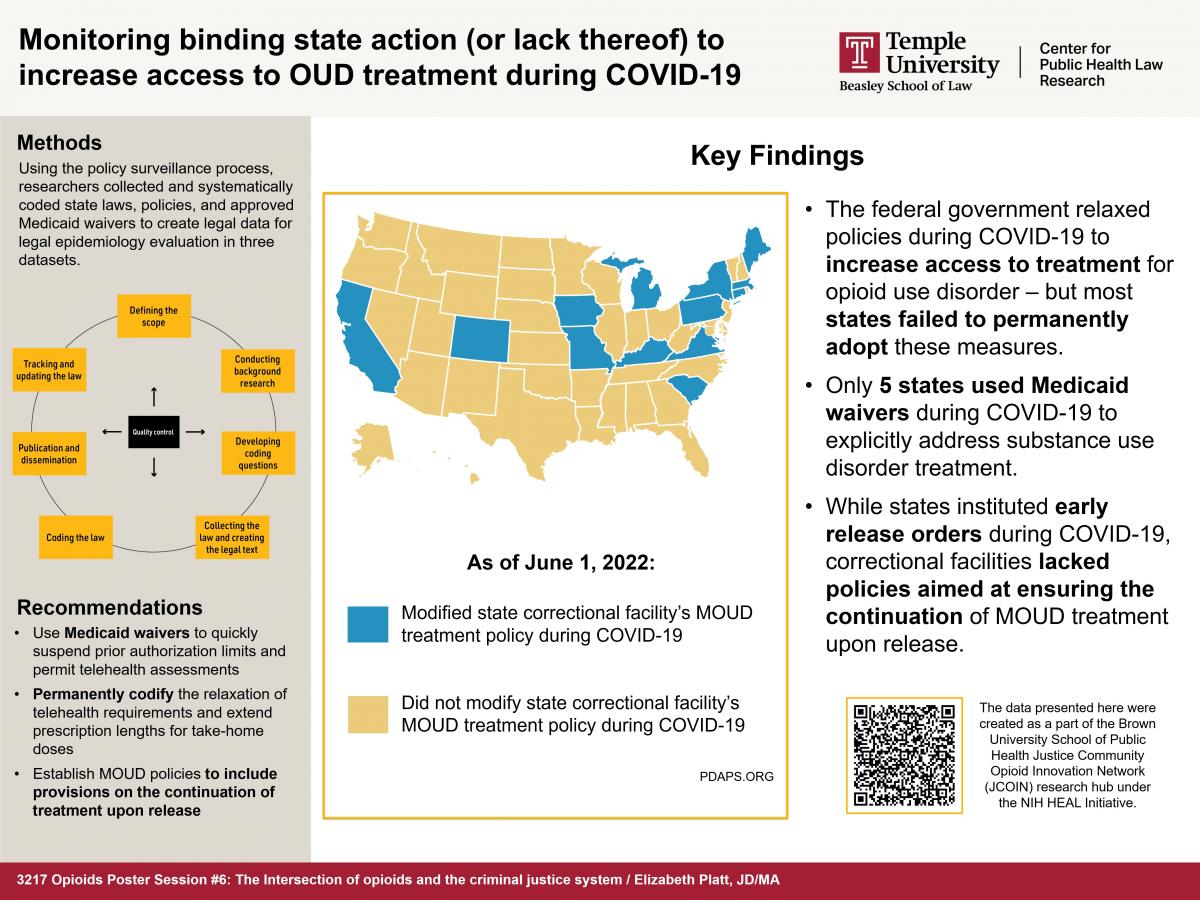 The poster offers three recommendations for policymakers as they consider options for addressing access to MOUD treatment: 
Use Medicaid waivers to quickly suspend prior authorization limits and permit telehealth assessments;
Permanently codify the relaxation of telehealth requirements and extend prescription lengths for take-home doses;
Establish MOUD policies to include provisions on the continuation of treatment upon release. 
Medications for opioid use disorder and medication-assisted treatment are highly effective at supporting recovery and preventing death. 
The data Lizzy presented were produced in collaboration with researchers at Brown University, with funding from the National Institute on Drug Abuse through its Justice Community Opioid Innovation Network (JCOIN). We will be continuing our work with JCOIN through its Helping to End Addiction Long-term Initiative, or NIH HEAL Initiative, to support the creation of a new center to deliver lay-friendly, culturally-appropriate information of the latest scientific findings to communities most affected by the pain, opioid and overdose crises.
Using sentinel surveillance methods, the dataset presented by Katie captures legislation that decriminalizes personal possession of most or all controlled substances. The longitudinal dataset covers all 50 states and the District of Columbia and tracks movement in the laws and bills from March 15, 2022, through August 1, 2022.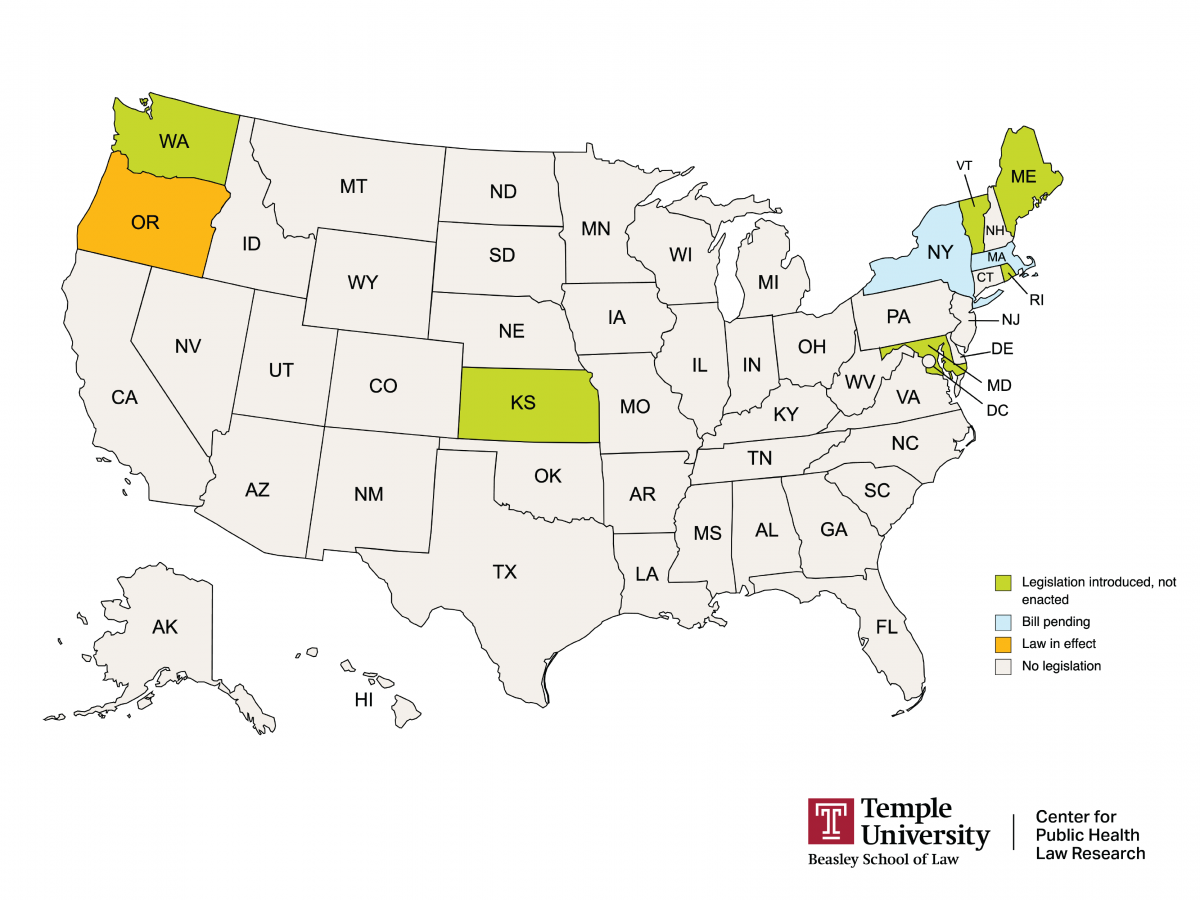 During her presentation, Katie provided the following policy recommendations: 
Avoid coercion and minimize harm 
Expand access to harm reduction and evidence-based treatment services 
Eliminate exceptions and loopholes
Prioritize equitable outcomes
Consider alternative enforcement options
Engage with communities most impacted