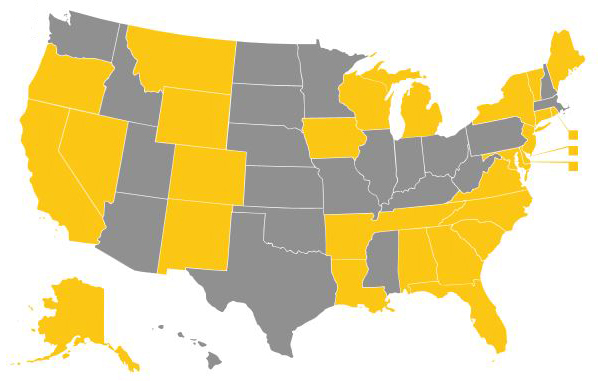 LawAtlas.org is home to the Policy Surveillance Program, a national program funded by the Robert Wood Johnson Foundation at Temple University.
It is a resource for the systematic collection, measurement and display of statutes, regulations, court decisions and other legal policies that matter to health. To explore the data and maps, visit http://LawAtlas.org.
Tracking the characteristics of laws and the trends in laws is important. This work, often called "policy surveillance," helps people who care about policy at all levels – governments, NGOs, lobbyists, and engaged members of the public – understand what the law is and where it has an impact. Mapping the law promotes accountability and helps define policy momentum. Creating the underlying scientific legal data helps researchers build an evidence base for what works – and what does not.
Traditionally, tracking laws and policies as they change over time has been costly and difficult. Organizations and individuals tracking laws had to build their own tools and devise their own methods for collecting and displaying legal information.
LawAtlas.org provides free, open access to all currently available datasets. LawAtlas.org includes:
An interactive mapping component that produces customized online informational graphics, and access to the legal text itself.
Customizable, printable reports.
Access to all underlying raw data, including codebooks that outline the variables in each dataset and protocols that describe the methods behind the dataset's creation.