Legal Maps and Training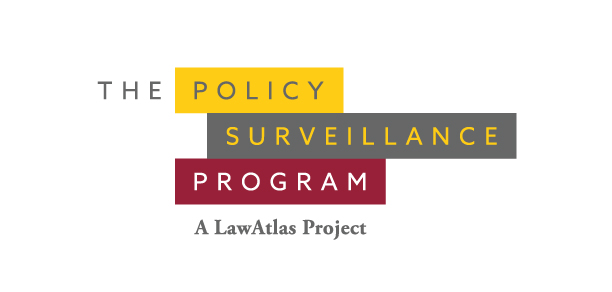 The Policy Surveillance Program: A LawAtlas Project is dedicated to increasing the use of policy surveillance and scientific legal mapping as tools for improving the nation's health.
LawAtlas.org, the program's website, is home to more than 70 legal maps, with more added regularly. At LawAtlas.org, visitors can download all the data for free, along with scientific codebooks, protocols and reports.
The Policy Surveillance Program team and our partners produce and update scientific legal mapping datasets spanning a wide variety of public health topics, including scope of practice laws for nurse practitioners, dental hygienists, and registered nurses, minimum wage laws from 1980 to present, laws governing patient-centered medical homes, diabetes self-management training and education, oil and gas production related to fracking, OSHA regulations in industries like agriculture and construction, and many more.
LawAtlas.org is home to a comprehensive series of training modules in its Learning Library. The modules, which include video presentations and downloadable resources, teach all the steps involved in a policy surveillance project.
The Policy Surveillance Program also hosts monthly training webinars, and an annual Summer Institute in June.
The Policy Surveillance Program is funded by the Robert Wood Johnson Foundation. Funding for individual datasets has been provided by funders including the US Centers for Disease Control and Prevention, the US National Institutes of Health, the Hopewell Fund, and others.
About Policy Surveillance
Policy surveillance is the systematic, scientific collection and analysis of laws of public health significance. It is a form of legal mapping that creates data suitable for use in rigorous evaluation studies. Policy surveillance addresses the chronic lack of readily accessible, nonpartisan information about status and trends in health legislation and policy, it provides the opportunity to build policy capacity in the public health workforce, and it can speed the diffusion of innovation.
Visit LawAtlas.org to access datasets and training materials.
Read a paper by Scott Burris and others tracing the emergence of policy surveillance over the past 50 years, showing its value, and identifying major challenges ahead.
Access research on CDC's use of policy surveillance.